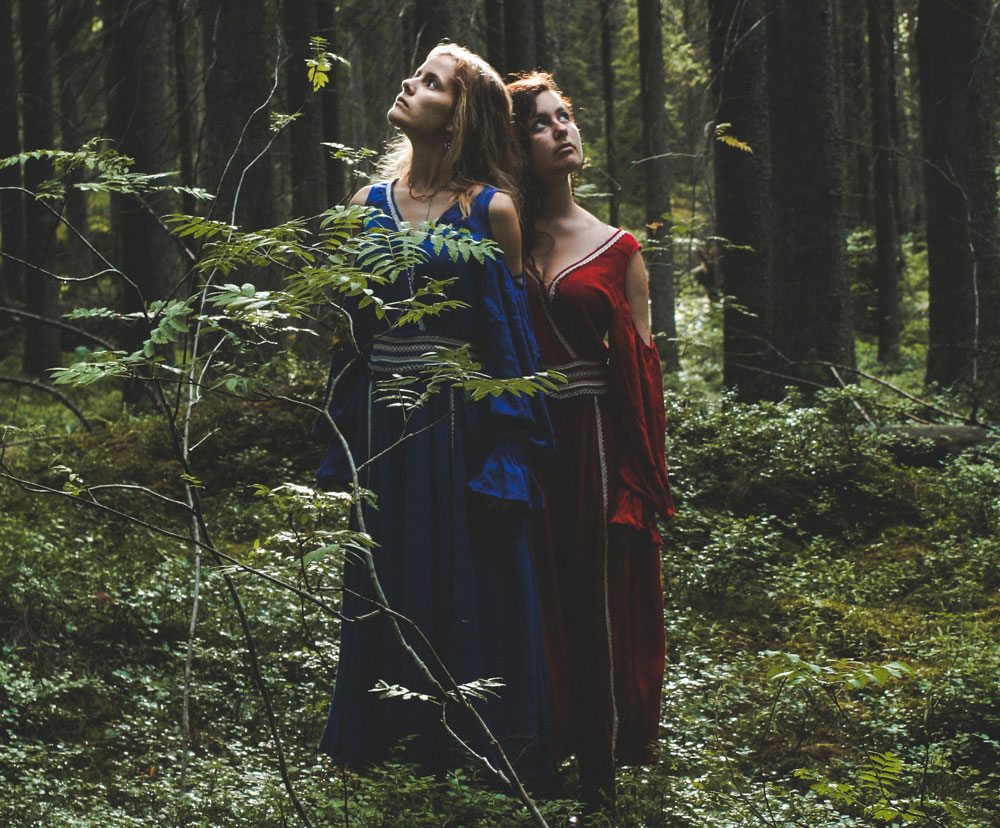 FLAVIA ESCARTEEN (VOKAL/VOCALS & VİYOLONSEL/CELLO)
LAIA ESCARTEEN (VOKAL/VOCALS & KEMAN/VIOLIN)
Escarteen Sisters
Flavia and Laia are Escarteen Sisters, two voices, cello, and violin: a string quartet.
They have grown up in Penedès in a farmhouse between vineyards and from this quietness their songs are born.
La Flavia, cellist, and singer. Amat Santacana student, Natalie Haas, and Mike Block. La Laia, singer, violinist and percussionist. Student of the Celestial Alias, Carme Canela; and violin, Apel·les Carod, Pere Nolasc, Oriol Saña. She will soon graduate from the Liceu Conservatory.
The duo began by composing songs for grandpa, who lived in Belgium (far from where we grew up). "We dedicate this album to him, who passed away before we finished the album. It occurred to us to share the songs with a larger audience, beyond just the family. The original goal was to shorten the geographic distance between us with our songs and thus createa closeness."
These young sisters have done several European tours and concerts throughout Catalonia where they have participated in various festivals: Aphonia, Undàrius, Altacústic, EVA, Vilafest, among others. They won the First Prize and the public's prize at the "Acoustic Music Competition 2016" and together with a Verkami(crowdfunding), they recorded their first album. A collection of intimate garments with influences by folk, pop and jazz. Songs in Catalan, English, Spanish, and Dutch.