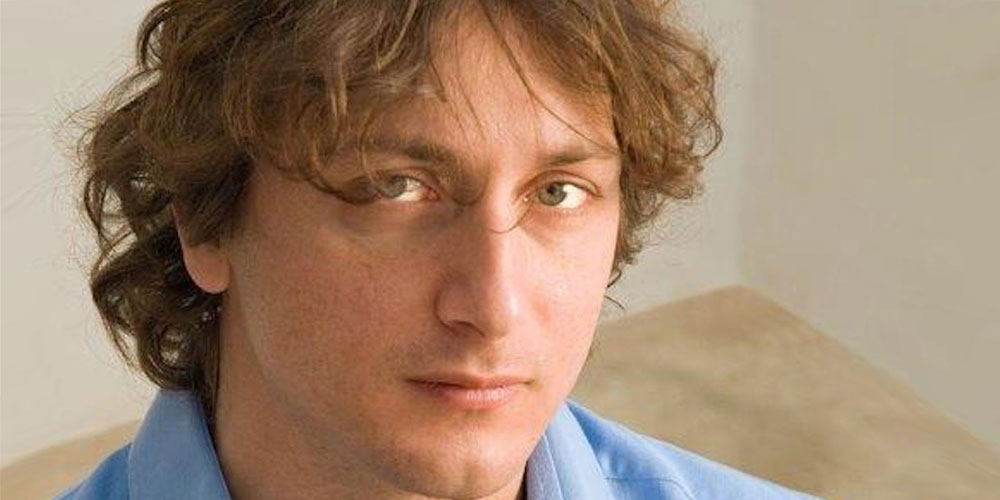 Francesco Libetta
Soloist, conductor, composer and teacher Francesco Libetta is one of the few artists that suprises audiences from all around the word with his billint performance at amazing speed. He is described / identified by Aldo Ciccolini as "the most talented musician of his time".
In his early 20s he was the first Italian pianist to perform consecutively / continuously / successively all of Beethoven's 32 piano sonatas in a row. He also went down in history as the first and only pianist to recite Godowsky's 53 studies, famous for his technical difficulty, on Chopin's Studies.
Francesco Libetta, who lives in Lecce, performs regularly in Italy. In addition to his recitals in Florence, Rome and Spoleto Festival, he performed as a soloist with all the major Italian orchestras (RAI Torino, RAI Napoli, Milan Verdi Orchestra). Besides Italy / Apart from Italy, he performed also in / also had concerts in Hong Kong, Tokyo; Miami Piano Festival, Lincoln Center (USA); Chopin Festival (Duszniki Zdrój), Lodz (Poland); La Roque d'Anthéron, Festival d'Auvers sur Oise, Salle Cortot (France) and Laeizhalle in Hamburg.
His unlimited broad repertoire extends even to the artists less recognised / known than Handel and Chopin such as Alkan, Godowsky, D'Avalos, Friedman and Gesualdo. Harold Schonberg, a renowned critic, wrote for his extraordinary memory and intellectual work: "He seems to be able to perform anything he wants and has an intense sense of style. "
His composers include Beethoven, Ravel, Czerny, Balakirev and Brahms. His albums have been released by VAI in the USA.
Renowned documentary filmmaker Bruno Monsaingeon described the young Libetta, when he listen him for the first time, as "shocking and the one of the most brilliant virtuosos of our time". Following this meeting, Monsaingeon filmed Libetta's recital in La Roque d'Anthéron (France), the recording of which was released on DVD won the Diapason d'Or and CHOC de Le Monde de la Musique awards. About the critically acclaimed performance, Olivier
Bellamy writes: "his technique reminds us of great masters such as Rachmaninov, Lhevinne, Friedmann, Rosenthal, and musicianship turns difficult works into gold".