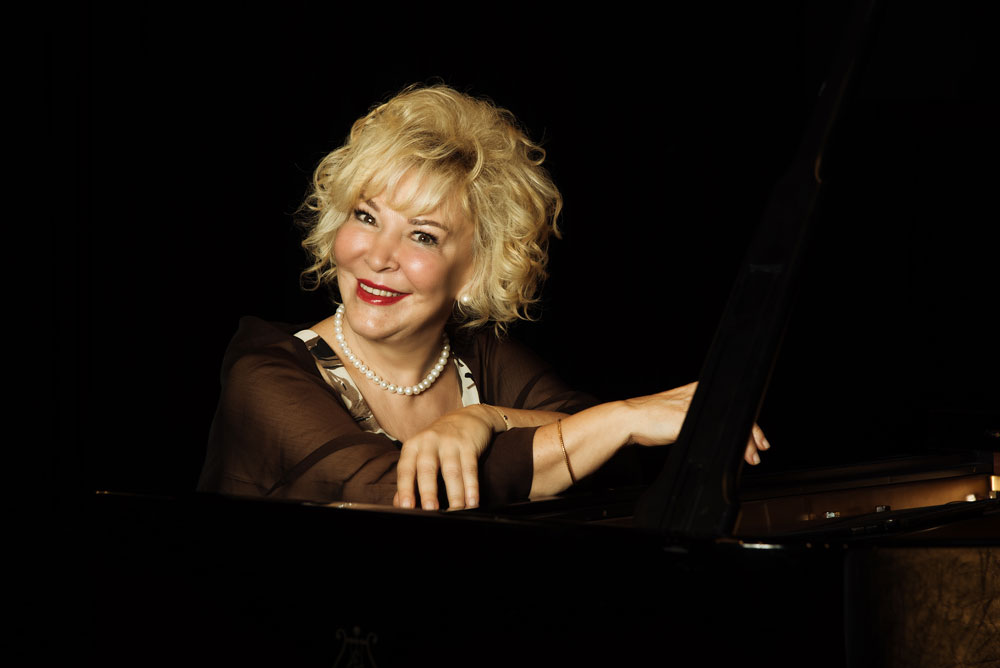 Wolfgang Amadeus Mozart: Piano Sonata in A major, KV 331
-Andante grazioso con variazioni
-Menuetto
-Alla Turca
Felix Mendelssohn-Bartholdy: Variations sérieuses Op.54
Ahmed Adnan Saygun          : Sonatin Op.15
-Allegro
-Adagio, con moto
-Horon (Prestissimo)
Franz Liszt: Grande Marche du Sultan Abdul Médjid-Khan
Frédéric Chopin: Polonaise in A flat major, op.53
Gülsin Onay
Gülsin Onay's subsequent, truly international, career has spanned 80 countries across all continents, from Venezuela to Japan. Gülsin Onay has given concerts in the major musical centres of the world.
An exceptional Chopin interpreter, Gülsin Onay was in 2007 honoured with the award of a State Medal by the Polish nation. She is also acknowledged worldwide as the finest interpreter of the music of A.Adnan Saygun, whose works feature prominently in her concerts and recordings, and whose 2nd Piano Concerto (which she has premiered in Turkey and abroad) was dedicated to her.
"An exceptional pianist, endowed with virtuosic brilliance and boundless energy, and an interpretive power both intelligent and emotionally sensitive", Gülsin Onay has recorded 20 albums that illustrate the breadth of her repertoire as well as her interpretive power.
Gülsin Onay takes a special interest in the promotion of charitable causes, giving charity concerts around the world – most recently for children in Lebanon, under the auspices of UNICEF, whose Turkish National Committee appointed her "Goodwill Ambassador" in 2003. Since its inception in 2004, Gülsin Onay has been the artistic advisor of the Gümüşlük Classical Music Festival.