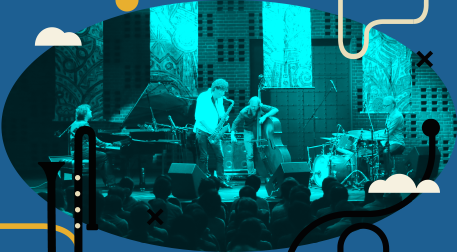 HOLLANDA / NETHERLANDS
Hailed by The Times as "one of the most creative and fearless saxophonist of our times", Yuri Honing will be in Istanbul with his quartet to perform pieces from their latest album Desire.
Yuri Honing is one of Holland's most important saxophone players with touring experience in over 90 countries and a discography of almost 40 titles. He played and recorded with greats as Pat Metheny, Charlie Haden, Kurt Rosenwinkel, Ibrahim Malooff, Craig Taborn and Paul Bley. In 2001 Honing received the Edison Jazz Award for his recording Seven, featuring Paul Bley, Gary Peacock and Paul Motion. For years the Dutch saxophonist has been considered one of the main representatives of European jazz, as a result of his successful Yuri Honing Trio. The record Star Tracks (1996) caused his international breakthrough after which he built a unique personal style, based on jazz, pop and non-western musical traditions. Since a couple of years Honing leads his acoustic quartet with ECM recording artist Wolfert Brederode, Icelandic bassist Gulli Gudmundsson and Dutch drummer Joost Lijbaart. The group toured and performed on major festivals in Europe, Asia and South America. In 2012 Yuri Honing was awarded with the Boy Edgar Prize, the most prestigious jazz prize in the Netherlands. Now they are in Istanbul with their album Desire released in September 2015 where Honing used influences from jazz, church music, contemporary pop music and modern classical music.