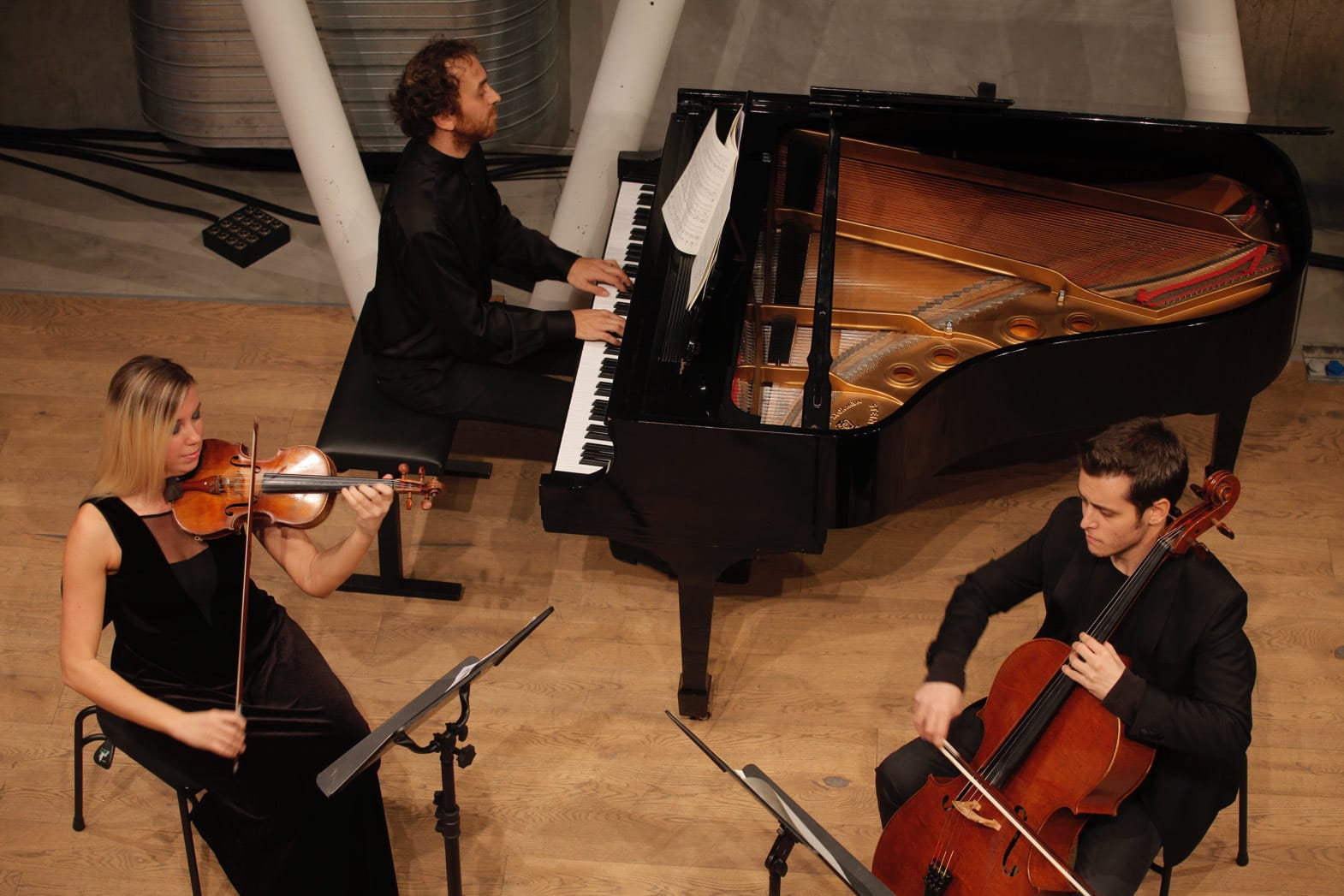 CONCERT PROGRAMME
Felix Mendelssohn  | Piano Trio No. 1 in D minor, Op. 49
Molto allegro ed agitato

Andante con moto tranquillo

Scherzo

Finale
Barış Büyükyıldırım |  Latino Lover (Piano Trio arr.)
Interval
Nikolai Kapustin  |   Trio for Flute, Cello & Piano op.86
Allegro molto

Andante

Allegro giocoso
Anton  Piazzolla  |  The Four Seasons of Buenos Aires (Piano Trio arr.ose Bragato)
Spring

Summer

Autumn

Winter
Trio Lycia, the foundations of which were laid in the summer of 2017; It aims to provide pleasant moments to the listeners both in Turkey and abroad with its interesting concert programs and tunes from the Baroque period to the present.
Although each of its members are proven musicians in their fields, they have performed in many important halls with soloists and orchestras throughout their musical careers. Trio Lycia, which embarked on its chamber music adventure by playing chamber music works of important composers such as Haydn, Piazzolla, Mendelssohn, Shostakovic, Ravel, Kapustin; In addition to his own arrangements, he also included works by Turkish composers such as Manav. Trio Likya aims to continue their musical journey by enjoying the harmony and timbre they have achieved with their concerts and recordings.
Trio Likya has given numerous concerts in halls including Moda All Saints Church, Kadıköy Cinema, Yeldeğirmeni Art Center, Boğaziçi University Albert Long Hall, Austrian Culture Office, Girgin Piano Gallery, Tekirdağ Bisanthe Chamber Music Festival, Bodrum Herodotus Cultural Center, AIMA Ayvalık and Argos in Cappadocia Bezirhane.