Toast & Tea Children's Animation From the Netherlands
In collaboration with the Embassy of the Kingdom of the Netherlands 12 magnificent short animation films from the Netherlands will meet with children on 5, 6 and 12 September.  These screenings, which will take place between 11:00 – 14:00pm, are designed around a programme that will  include fun events and healthy snacks for the children at the festival centre.   Free of charge these events are limited to 15 people. If you would like your child to participate please contact the festival at 0555 555 06 06
05.09.2020   11:00 / 14:00
06.09.2020 11:00 / 14:00
12.09.2020 11:00 / 14:00
KLIK Amsterdam Animation Festival curated this thematic program of high-quality children's short animation films. The films present a variety of styles and subjects and are all fitting and pre-approved for a young audience. The program has been curated by a media education expert.
Theme
A thematic line in the programming is the connection to Tea and Toast. Where tea connects to the Turkish tea tradition. The whole program is a lighthearted program of short animation films that give young kids an introduction to what
Animations
Show Your Love (dir. Johan Klungel) – 35 seconds
Two pieces of toast dive into a toaster, but one of them is struggling to get out, with the help of his friend, all ends well.
Beren op de Weg (dir. Nadia Meezen) – 4'00
Bears on the Road is a short animated film about Theo, who enjoys nothing more than driving around in his little yellow car. After a car crash, caused by a bear, he wants to get back to his old life, but his growing fear for the outside world stands in his way.
Waste (dir. Sander Alt) – 2 minutes
After a long journey, two mouses arrive a food walhalla, where they should be fine
The Tumblies. Music, Piece together and Seek (dir. Patrick Raats)- 5'00
Three short episodes of the Tumblies: Music – Piece Together – Seek
Snapshot (dir. Arthur van Merwijk) – 2'32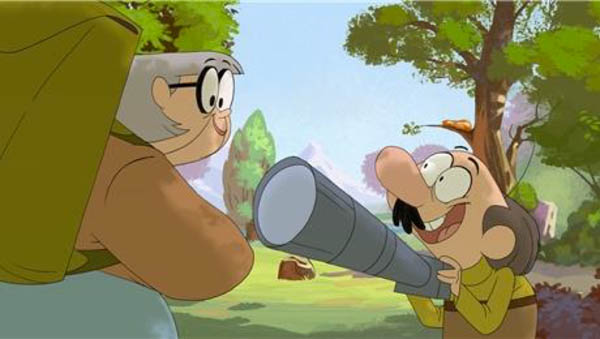 A married couple tries to photograph animals in their natural habitat, but misses what happens right under their noses
Sabaku (dir. Marlies van der Wel) – 2'18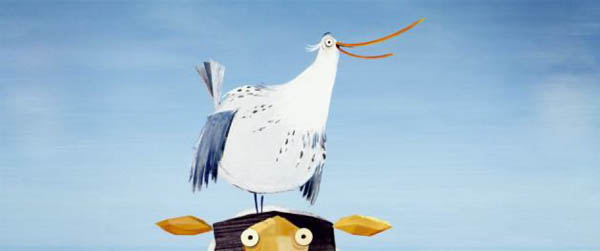 When SABAKU's best friend Buffalo passes away, he needs to find himself a new friend. He tries connecting with different species, but soon finds out that isn't as easy as it seems. SABAKU is in for a bumpy ride, but he won't rest until he succeeds.
The aroma of the tea (dir. Michaël Dudok de Wit) – 4'00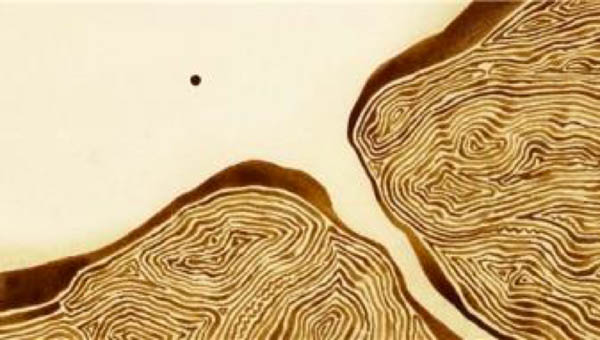 The Aroma of Tea follows a small shape which travels purposefully and rhythmically through landscapes and which at the end merges into a large white sphere.
The Tumblies. Balance scale, Cleaning and Mosquito (dir. Patrick Raats) – 5'00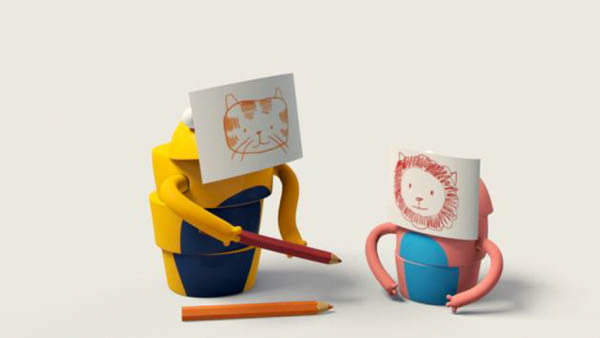 Three short episodes of the Tumblies: Balance Scale – Cleaning – Mosquito
Caminandes: Llama Drama (dir. Pablo Vazquez) – 2'30
Caminandes shows the problems a little llama has when trying to cross the roads of Patagonia
Scrambled (dir. Bastiaan Schravendeel) – 6'21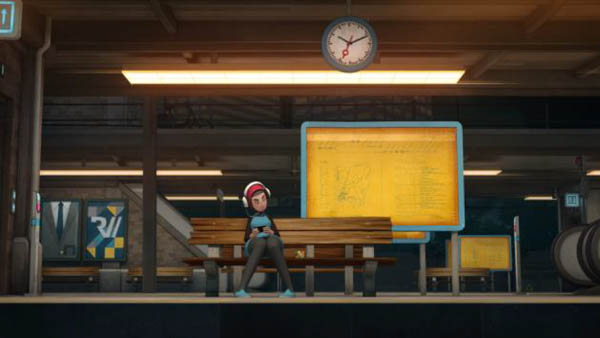 When 19-year old Esra misses her train and kills time playing a fast-paced, flashy game on her smartphone, a vintage Rubik's Cube challenges her attention
Catastrophe (dir. Jamille van Wijngaarden) – 2'00
When a little bird suddenly drops dead in it's cage, all eyes are on the cat. Desperately he tries to make everything right again, but actually making everything worse in the progress
Chasing Stars (dir. Ruben Pol) – 3'16
A robot believes his snow plow is actually meant for catching stars
This year crop (dir. Jana Kaminski) – 3'18
A farmer and his family head out into space to grow crops there, which turns out to be rather difficult. Just as they decide to give up on their mission, a huge surprise occurs…
Workshops
Breaking a Bag Habit Workshop:
09.09.2020 14:00-18:00
10.09.2020  14:00-18:00
11.09.2020  14:00-18:00
Project Directors –  İpek Şensılay, Esra Becan, Funda Okur
About the Workshop
Together with the Breaking a Bag Habit team children will be exposed to important environmental issues. Through the use of fun games and activities children will learn about important issues at the same time as developing their environmental awareness and creative skills.   These events are free of charge and are limited to 15 people. If you would like your child to participate please contact the festival at 0555 555 06 06