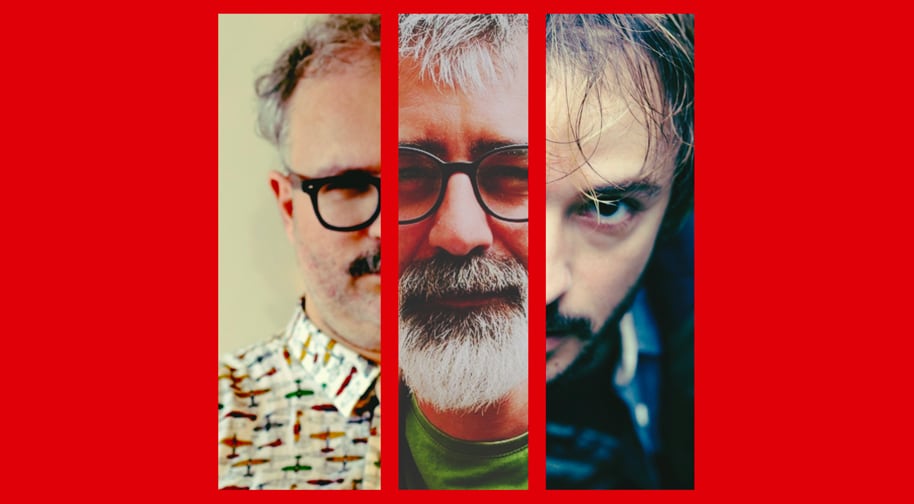 SALİH KORKUT PEKER: FRETLESS GUITAR
TOLGA ZAFER ÖZDEMİR: KEYBOARD
AHMET K. BİLGİÇ: VOCAL, GUITAR

Salih Korkut Peker, Tolga Zafer, and Ahmet Kenan Bilgiç join forces, combining their musical expertise to offer a distinct and unparalleled musical experience for both themselves and their audience. Through complete improvisation, they seamlessly blend Anatolian and world music, constructing a dynamic bridge between genres and cultures that takes on a fresh form with each performance.
Salih Korkut Peker, born in 1979, is a highly talented musician renowned for his mastery of the fretless guitar, cümbüş, and various other instruments. Since the inception of his musical career in 1998, he has delved into diverse genres of music while collaborating with numerous bands. Throughout his journey, Peker has been mentored by accomplished musicians and actively participated in significant projects.
Presently, Peker continues to enrich Anatolian music with his innovative instruments and compositions, solidifying his role as a valuable contributor to the musical landscape.
Tolga Zafer Özdemir (Keyboard) is a talented composer and pianist who has studied music theory and composition at various prestigious universities. His compositions range from chamber music to symphonic orchestra pieces and have been performed on five continents. Through his music, he showcases the ability to bring together different cultures, creating a global musical dialogue and expressing his passion.
Special Guest: Ahmet K Bilgiç (Vocals), born in 1982, is an award-winning composer, producer, and stage performer based in London and Istanbul, Turkey. As the voice and guitarist of the band Gevende and the founder of LU Records, Bilgiç has shared his music passion while traveling the world. His compositions for film and advertisement music have received acclaim from critics, proving him to be a versatile and talented musician.