(CELLO)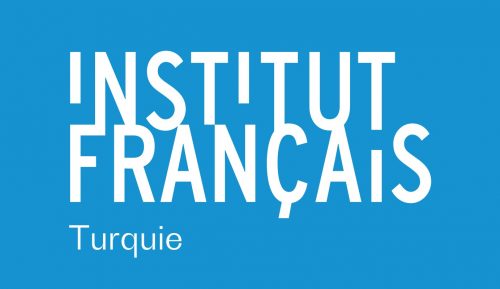 PROGRAM
M. de Sainte-Colombe le fils – Prelude x:xvii in e minor | Fantaisie
J. S. Bach – Cello Suite No. 1 in G major, BWV 1007:
• Prelude
• Allemande
• Courante
• Sarabande
• Menuets I & II
• Gigue
M. Marais – La Folia-Les folies d'Espagne | Deuxième Livre de pièces de viole
Interval
J. S. Bach – Cello Suite No. 5 in C minor, BWV 1011:
• Prelude
• Allemande
• Courante
• Sarabande
• Gavottes I & II
• Gigue
M. Marais – Les voix humaines | Deuxième Livre de pièces de viole
G. P. Telemann – Allegro Vivace | Sonata for viola da gamba TWV 40:1
G. Sollima – Lamentatio
Christian-Pierre La Marca, acclaimed by Gramophone as "a master of his instrument and a musician of lyrical elegance and good taste," has swiftly risen to prominence in the concert world. Known for his radiant presence on stage and award-winning recordings, he has captivated audiences in leading concert halls across the globe.
La Marca embarked on his musical journey with his debut in Aix-en-Provence, followed by studies in Paris with Jean-Marie Gamard and Philippe Muller. He further honed his skills under the guidance of Frans Helmerson in Cologne and Steven Isserlis in London. Throughout his training, he benefited from the mentorship of esteemed musicians like Mstislav Rostropovich, Heinrich Schiff, Anner Bylsma, Natalia Gutman, and Gary Hoffman. Notable personalities such as Itzhak Perlman, Philippe Jaroussky, Thomas Quasthoff, Leif Ove Andsnes, Maria João Pires, the Artemis Quartet, François-Xavier Roth, and Seiji Ozawa provided him with valuable advice and encouragement.
La Marca's remarkable musical journey has been adorned with accolades from international competitions in Osaka, Frankfurt, London (Philharmonia), New York (YCA), and Vienna (Haydn). He has been a frequent guest at the French Grammies, recognized for his outstanding contributions.
His performances have graced prestigious venues including the Philharmonie, Louvre, Orsay Museum, Salle Pleyel, Théâtre des Champs-Elysées, and Châtelet in Paris; Southbank Centre in London; Bozar and Flagey in Brussels; Musikverein and Konzerthaus in Vienna; Concertgebouw in Amsterdam; Philharmonie in Berlin; Elbphilharmonie and Laeiszhalle in Hamburg; Alte Oper in Frankfurt; Kaufmann Hall in Schwarzenberg; Victoria Hall in Geneva; Oiji Hall in Tokyo; Arts Center in Melbourne; and Angel Place in Sydney, among many others.
La Marca has collaborated with renowned orchestras such as the Philharmonia Orchestra, London Chamber Orchestra, Orchestre National de France, musicians from the Orchestre de Paris, Brussels Philharmonic, Orchestre Philharmonique du Luxembourg,and has also collaborated with esteemed conductors including François-Xavier Roth, Emmanuel Krivine, Julien Chauvin, Augustin Dumay, Jacques Mercier, Oksana Lyniv, Gérard Korsten, Christopher Warren-Green, Clemens Schuldt, and Alexis Kossenko.
With a profound passion for chamber music, La Marca has performed alongside renowned artists such as Kit Armstrong, Itzhak Perlman, Renaud Capuçon, Nicholas Angelich, Didier Lockwood, Augustin Dumay, Lawrence Power, Michel Portal and Thierry Escaich.
La Marca's discography reflects his artistic curiosity and dedication to the great repertoire. His recordings have received international acclaim and numerous awards. His album "Cello 360" was honored with the prestigious Gramophone Award in 2021. La Marca exclusively records for naïve and his latest addition to the catalog, "Wonderful World," presents a captivating celebration of nature with international artists and the musicians of the Orchestre de Paris. Beyond his musical pursuits, La Marca is deeply committed to social causes. He initiated the "Concert for the Planet" in collaboration with the GoodPlanet Foundation and photographer Yann Arthus-Bertrand, a solidarity event aimed at raising funds for environmental initiatives. Additionally, for a decade, he has served as joint artistic director, alongside his brother, for the Forez Festival in France. He also imparts his knowledge and expertise as a teacher at cello masterclasses organized by the Jaroussky Academy.
La Marca is honored to be an official artist of Larsen Strings.