(CELLO & PIANO)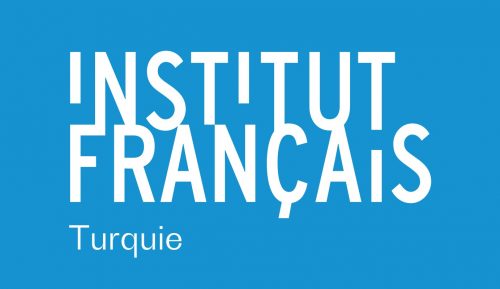 PROGRAM
R. Schumann – Fantasiestücke op.73 for cello and piano
• Zart und mit Ausdruck (Tender and with expression)
• Lebhaft, leicht (Lively, light)
• Rasch und mit Feuer (Quick and with fire)
M. Marais – La Folia for cello solo
R. Schumann – Adagio and Allegro for cello and piano
C. Saint-Saëns – Le Cygne for cello and piano
N. Rimsky-Korsakov – The Flight of the Bumblebee for cello and piano
D. Popper – Hungarian Rhapsody for cello and piano
E. Bloch – Prayer for cello and piano
G. Faure – Élegié Op. 24
A. Piazzolla – Le Grand Tango for cello and piano
Christian-Pierre La Marca
Christian-Pierre La Marca, acclaimed by Gramophone as "a master of his instrument and a musician of lyrical elegance and good taste," has swiftly risen to prominence in the concert world. Known for his radiant presence on stage and award-winning recordings, he has captivated audiences in leading concert halls across the globe.
La Marca embarked on his musical journey with his debut in Aix-en-Provence, followed by studies in Paris with Jean-Marie Gamard and Philippe Muller. He further honed his skills under the guidance of Frans Helmerson in Cologne and Steven Isserlis in London. Throughout his training, he benefited from the mentorship of esteemed musicians like Mstislav Rostropovich, Heinrich Schiff, Anner Bylsma, Natalia Gutman, and Gary Hoffman. Notable personalities such as Itzhak Perlman, Philippe Jaroussky, Thomas Quasthoff, Leif Ove Andsnes, Maria João Pires, the Artemis Quartet, François-Xavier Roth, and Seiji Ozawa provided him with valuable advice and encouragement.
La Marca's remarkable musical journey has been adorned with accolades from international competitions in Osaka, Frankfurt, London (Philharmonia), New York (YCA), and Vienna (Haydn). He has been a frequent guest at the French Grammies, recognized for his outstanding contributions.
His performances have graced prestigious venues including the Philharmonie, Louvre, Orsay Museum, Salle Pleyel, Théâtre des Champs-Elysées, and Châtelet in Paris; Southbank Centre in London; Bozar and Flagey in Brussels; Musikverein and Konzerthaus in Vienna; Concertgebouw in Amsterdam; Philharmonie in Berlin; Elbphilharmonie and Laeiszhalle in Hamburg; Alte Oper in Frankfurt; Kaufmann Hall in Schwarzenberg; Victoria Hall in Geneva; Oiji Hall in Tokyo; Arts Center in Melbourne; and Angel Place in Sydney, among many others.
La Marca has collaborated with renowned orchestras such as the Philharmonia Orchestra, London Chamber Orchestra, Orchestre National de France, musicians from the Orchestre de Paris, Brussels Philharmonic, Orchestre Philharmonique du Luxembourg,and has also collaborated with esteemed conductors including François-Xavier Roth, Emmanuel Krivine, Julien Chauvin, Augustin Dumay, Jacques Mercier, Oksana Lyniv, Gérard Korsten, Christopher Warren-Green, Clemens Schuldt, and Alexis Kossenko.
With a profound passion for chamber music, La Marca has performed alongside renowned artists such as Kit Armstrong, Itzhak Perlman, Renaud Capuçon, Nicholas Angelich, Didier Lockwood, Augustin Dumay, Lawrence Power, Michel Portal and Thierry Escaich.
La Marca's discography reflects his artistic curiosity and dedication to the great repertoire. His recordings have received international acclaim and numerous awards. His album "Cello 360" was honored with the prestigious Gramophone Award in 2021. La Marca exclusively records for naïve and his latest addition to the catalog, "Wonderful World," presents a captivating celebration of nature with international artists and the musicians of the Orchestre de Paris. Beyond his musical pursuits, La Marca is deeply committed to social causes. He initiated the "Concert for the Planet" in collaboration with the GoodPlanet Foundation and photographer Yann Arthus-Bertrand, a solidarity event aimed at raising funds for environmental initiatives. Additionally, for a decade, he has served as joint artistic director, alongside his brother, for the Forez Festival in France. He also imparts his knowledge and expertise as a teacher at cello masterclasses organized by the Jaroussky Academy.
La Marca is honored to be an official artist of Larsen Strings.
Gökhan Aybulus
Gökhan Aybulus, born in Eskişehir, began his music education at Anadolu University State Conservatory under the guidance of Prof. Zöhrab Adıgüzelzade. In 2000, he was accepted into the class of Prof. Naum Shtarkman at the Tchaikovsky State Conservatory in Moscow. He completed his undergraduate and graduate studies with Naum Shtarkman in 2006, and in 2009, he successfully completed his doctoral studies at the same school under the special scholarship of Mrs. Lale Tara, with the supervision of Prof. Sergei Dorensky. Throughout his education in Russia, Aybulus collaborated with renowned musicians such as Mikhail Voskresensky, Ruvim Ostrovsky, Pavel Nersesian, Nikolai Lugansky, Andrey Pisarev, and Nina Kogan.
As a highly accomplished pianist, Gökhan Aybulus has been recognized with awards in numerous national and international competitions. He has performed in prestigious music festivals such as the International Carniola Music Festival (Slovenia), Bruckner Music Festival (Austria), Bella Pais (Cyprus), and Istanbul Music Festival. Additionally, he has given concerts in various countries, including the United States, Russia, Ukraine, Slovenia, Austria, Germany, Spain, Italy, Israel, Bulgaria, Bosnia and Herzegovina, Azerbaijan, and China.
Aybulus has been featured as a soloist with the Presidential Symphony Orchestra, performing on a concert tour in China under the direction of Rengim Gökmen. He has also given concerts in renowned venues worldwide, including Brucknerhaus, Philharmonie Essen, Vienna Konzerthaus, Berlin Konzerthaus, Tchaikovsky Conservatory Grand Hall, Beijing National Centre for the Performing Arts (NCPA), Xinghai Concert Hall, Shenzhen Concert Hall, Maribor Union Hall, Sarajevo National Theatre and Vijećnica, Albert Long Hall, and the Presidential Symphony Orchestra Concert Hall.
Collaborating with esteemed musicians such as Naum Shtarkman, Nikolay Lugansky, Dora Schwarzberg, Natalia Gutman, Daniel Hope, Alexander Buzlov, Roman Simovich, and Alexander Kagan, Gökhan Aybulus has received widespread acclaim.
For his remarkable contributions to the field of music, Gökhan Aybulus has received various awards, including the "Art Incentive Award" from Anadolu University in 2013, the "Professional Service Award" from Eskişehir Yunus Emre Rotary Club in 2014, and the "Pianist of the Year" award at the 7th Donizetti Classical Music Awards in 2017.
Having earned the title of Associate Professor in 2012, Gökhan Aybulus has taught at Uludağ University and Anadolu University between 2010 and 2023. In 2023, he was appointed as a Professor at Ankara Music and Fine Arts University. Additionally, he continues to be invited as a soloist to orchestras both within Turkey and abroad, while also giving solo recitals and chamber music concerts domestically and internationally.